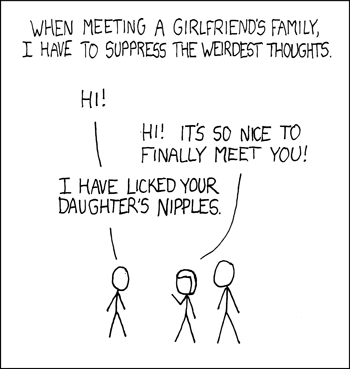 Slightly tangentially related:
I once knew someone (in fact, I still know him, though I hesitate to identify him for fear of recrimination — or, perhaps, incrimination) who told me that, upon meeting the new husband of an ex-girlfriend of his, had to suppress the urge to say, "I took your wife's virginity."
Wrong. Rude.
And — in my world — very funny.